I have been looking into using organic paper and card for my nature inspired cards. There are so many different types with different textures and colours. I do believe they are called Mulberry papers which is where organic material is combined with the paper pulp before the paper is made to that the fibers and bits are entwined in the paper.
Im not sure on what sort of Mulberry paper I will want to print on, seeing as my cards are animals I think it would be appropriate to use one that has petals and leaves in it as these link with the habitats of the creatures.
I think it may work better with a light coloured card so that the design can be seen but also if it has leaves and petals in it of different colours then you will be able to see them more clearly.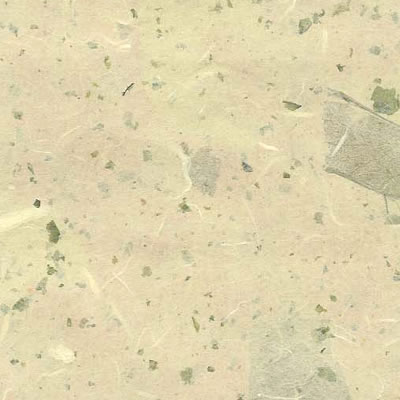 I quite like this one with smaller parts in it, it may make it easier to print on if its like this because if it is big leaves and fewer of them, my design maybe lost in them if I print directly on them.
I do really like how there is just one big leaf and the rest of the paper just contains fibers, this means I would be able to place my design based around this so I dont lose any detail.
Leaves like this tend to sit on the surface of the paper which means when it came to printing and folding the card, it might just peel off.
I really like the darker leaves on this paper against the fiber background, not sure how well it would print though.
This sort of balance between fibers and petals works well on the light background and is probably something that would work well with my designs.
There are lots of different ways to make Mulberry paper and you can add almost anything you want in terms of organic material. These little love hearts work well against the white and could be used for a Valentines Day card.
These leaves were coloured before being placed in the paper, the subtle colours look really nice, I think this paper could work well with vectored images to contrast against the pastel colours and organic texture.
When I select stock like Mulberry paper im going to have to make sure that I check each piece to ensure that the print wont simply peel off with a loose petal after a while.
I would have loved to have made my own paper because I could have added elements more relevant to the imagery, I could have even tried adding feathers to see what they came out like.
You can make Mulberry paper as thin or as thick as needed which opens up more opportunities to add different fibers and materials.
I think that the fibers work well as you could add different types, from thread to hair just to change the consistency and texture.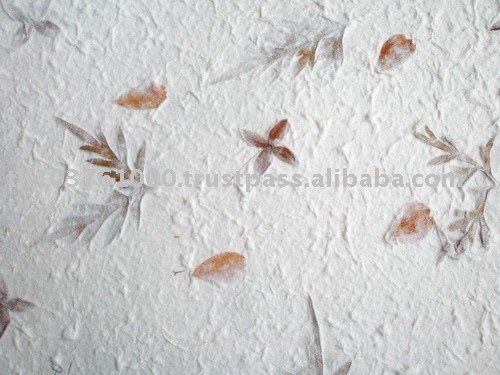 The stock for my greetings cards is going to have to be quite thick so that they can be stood up properly.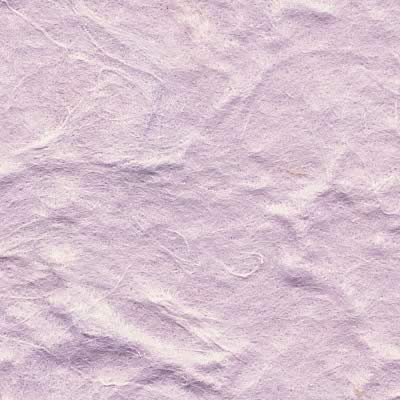 It would be interesting to experiment with making some parts of the paper thinker than others to see how this would effect the design printed on top.
There is an endless amount of things you could do with Mulberry paper, even just thinking about how many different types of leaves there are would give thousands of ideas.
It would also be very easy to add colour to the paper which means you could colour it to your needs if made fresh.